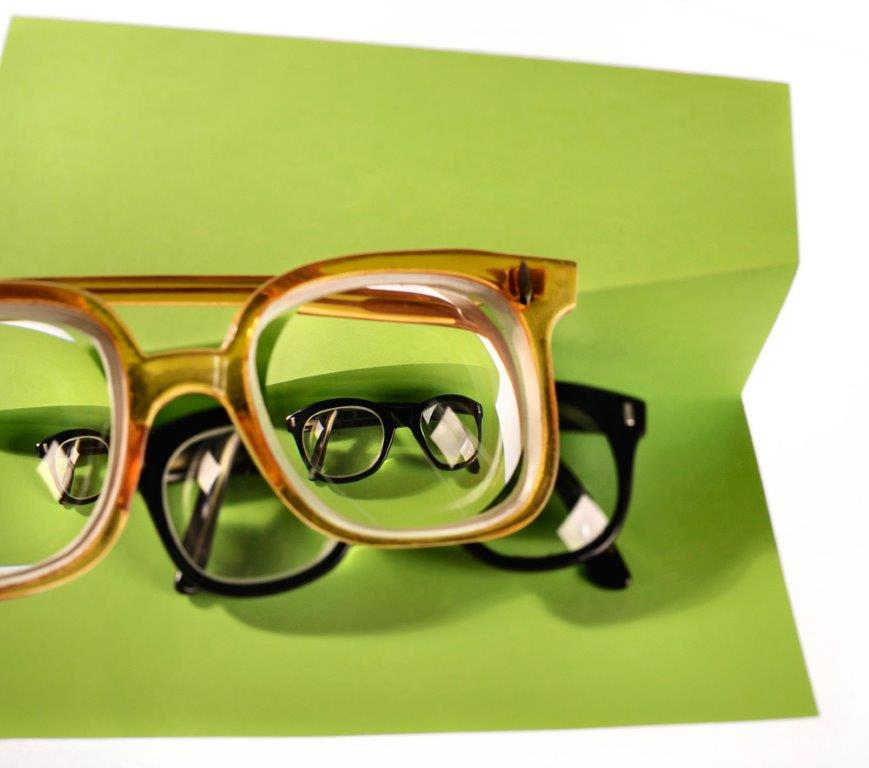 High numbers in eyeglasses is not just an esthetic matter involving lens thickness but also more complex optic issues due to the need to reduce or enlarge the image received by the eye.  An eye that is significantly nearsighted or farsighted is an eye at risk that requires regular monitoring due to potential risk of retinal detachment, dry eye and other eye diseases.
What do you do if you have eyeglasses with high numbers?
Be examined by an optometrist who specializes in this area at least once a year.
To design eyeglasses with an optometrist who specializes in high numbers who takes time to select the right frame, right lens and exact focal markings.
Arza has extensive experience in customizing glasses to people with high numbers, and her experience in cutting and producing lenses, along with her expertise in optometry, allows her to incorporate the right framework with precision lens design and fine performance that will result in optimal sharp vision with a comfortable, esthetic frame.
Do you have high numbers in eyeglasses? Come in for an examination and to design the perfect eyeglasses for you. Or examine the option of contact lenses for people with high numbers.
Arza Fruchter, Clinical Optometrist B.Sc.
Mobile Phone  052-2512312
For more information, please complete the form